We use color to bring approachability and flexibility to our visual identity system as building blocks for compositions. Color enhances design and meaning, but we use it as an accent rather than the main element. Avoid color overload, it dilutes focus. Use these colors exclusively for all corporate communications. It is essential that color remain consistent across all applications without adding
additional hues.
CORE AND CORRESPONDING ACCENT COLORS
Accomplished Blue is the core corporate color, supported by its corresponding accent color. Additional core colors include Conscientious Green, Universal Yellow, and Empathetic Orange. Each of these colors must be used alone, never together, as purposeful reinforcement to the Whirlpool function, event or purpose. If additional colors are needed, each color has a corresponding accent color to help balance your project.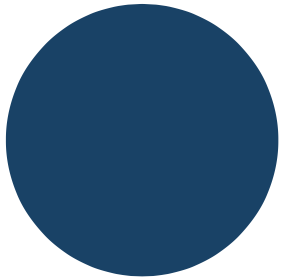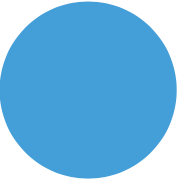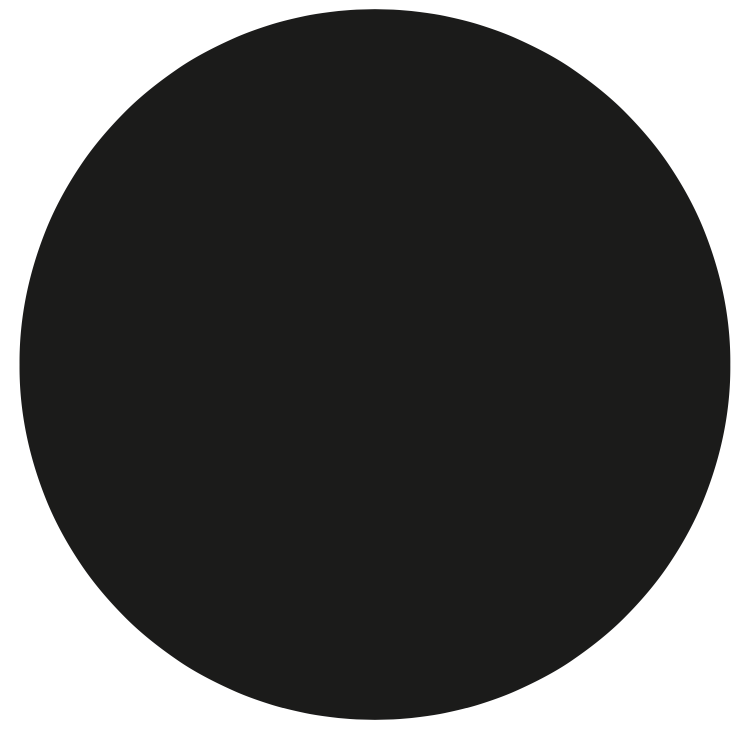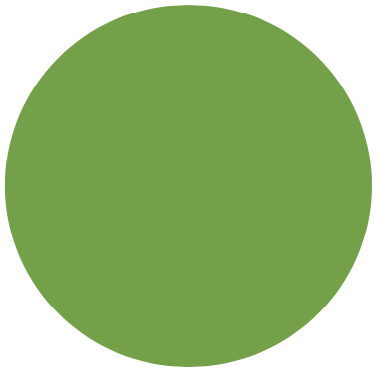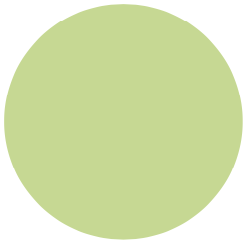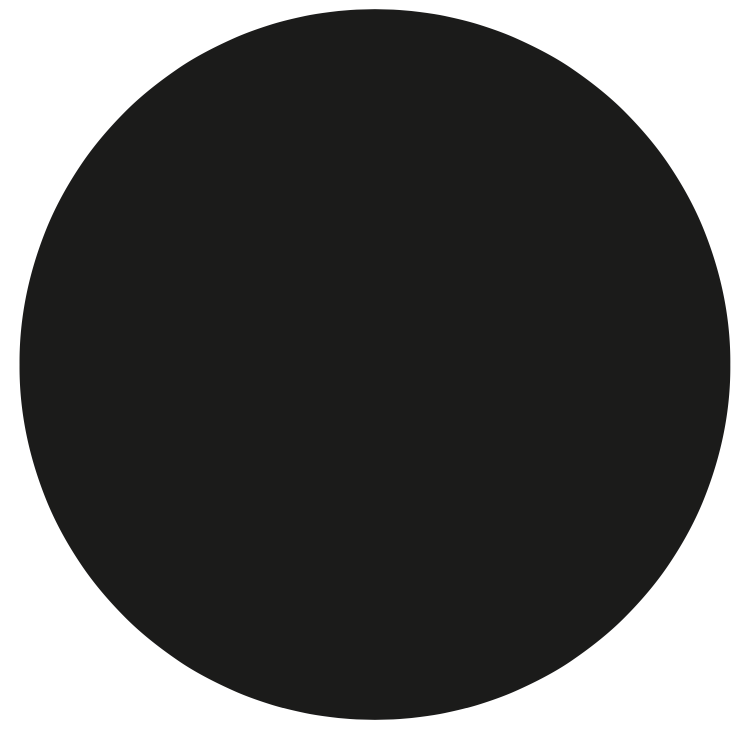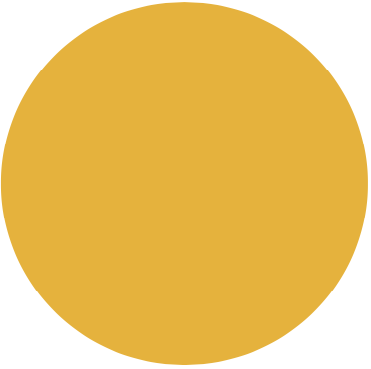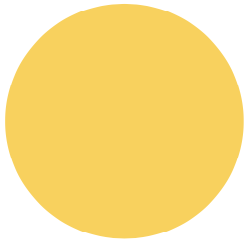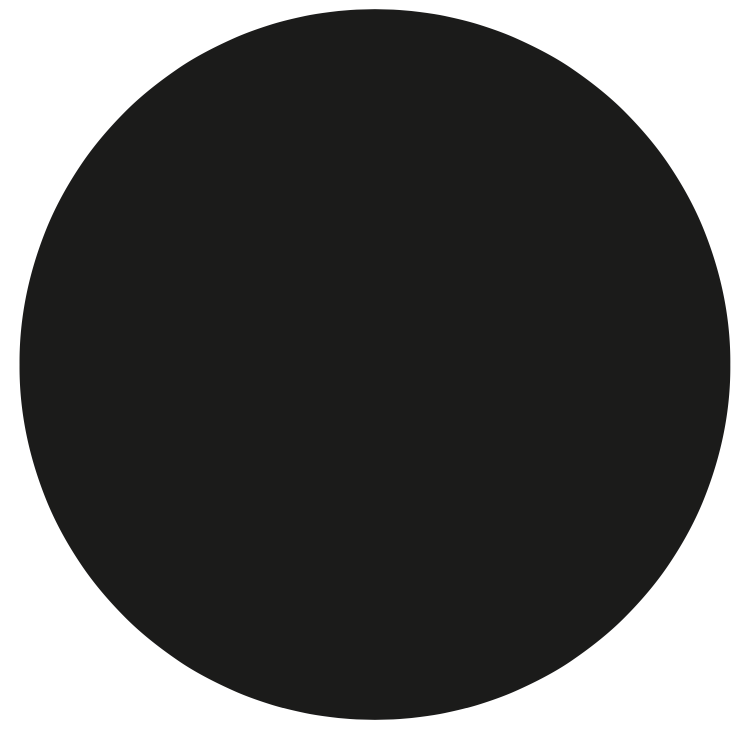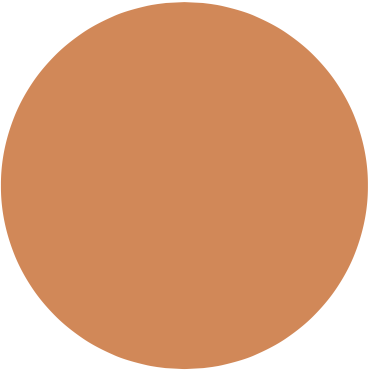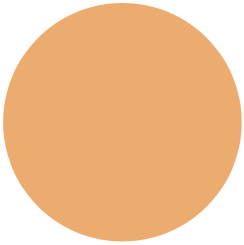 Build from white as a foundation, and the eye will focus on the message. White should occupy the most space on a page. Color is an accent, imparts Whirlpool Corporation's cultural tone, reinforces the messaging and is always purposeful.
1
Start with a White Background

2
Choose 1 Core Color
(with its accent)

3
Complete Your Project's Color Palette with Neutrals

Color Guidance
DO use only one color at a time with its corresponding accent hue and neutrals.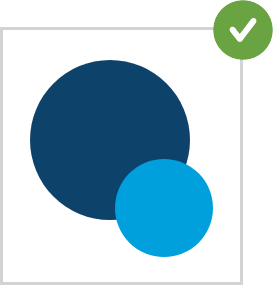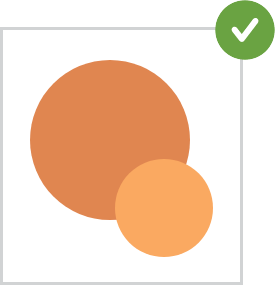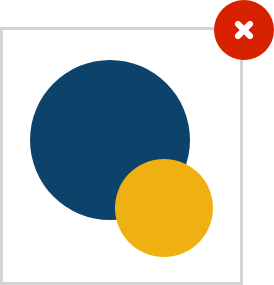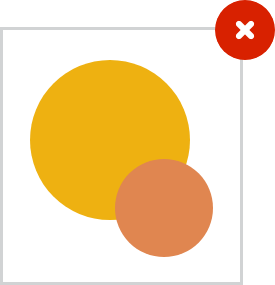 DO NOT use our Core Yellow, Orange or Green colors as a headline. They fail to meet compliancy standards for sufficient color contrast.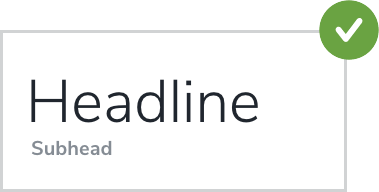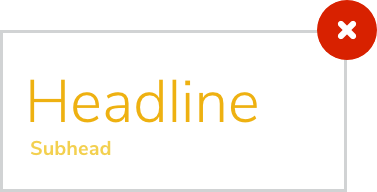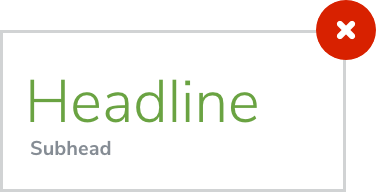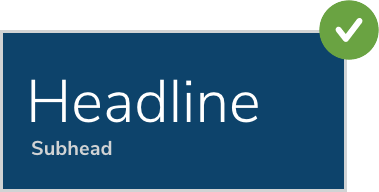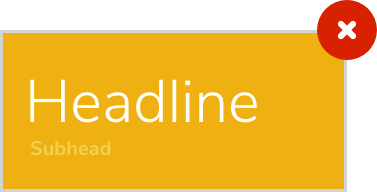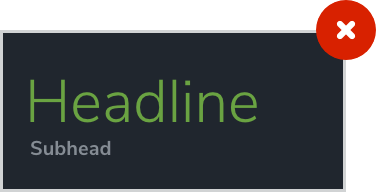 Function/Category Palette in Context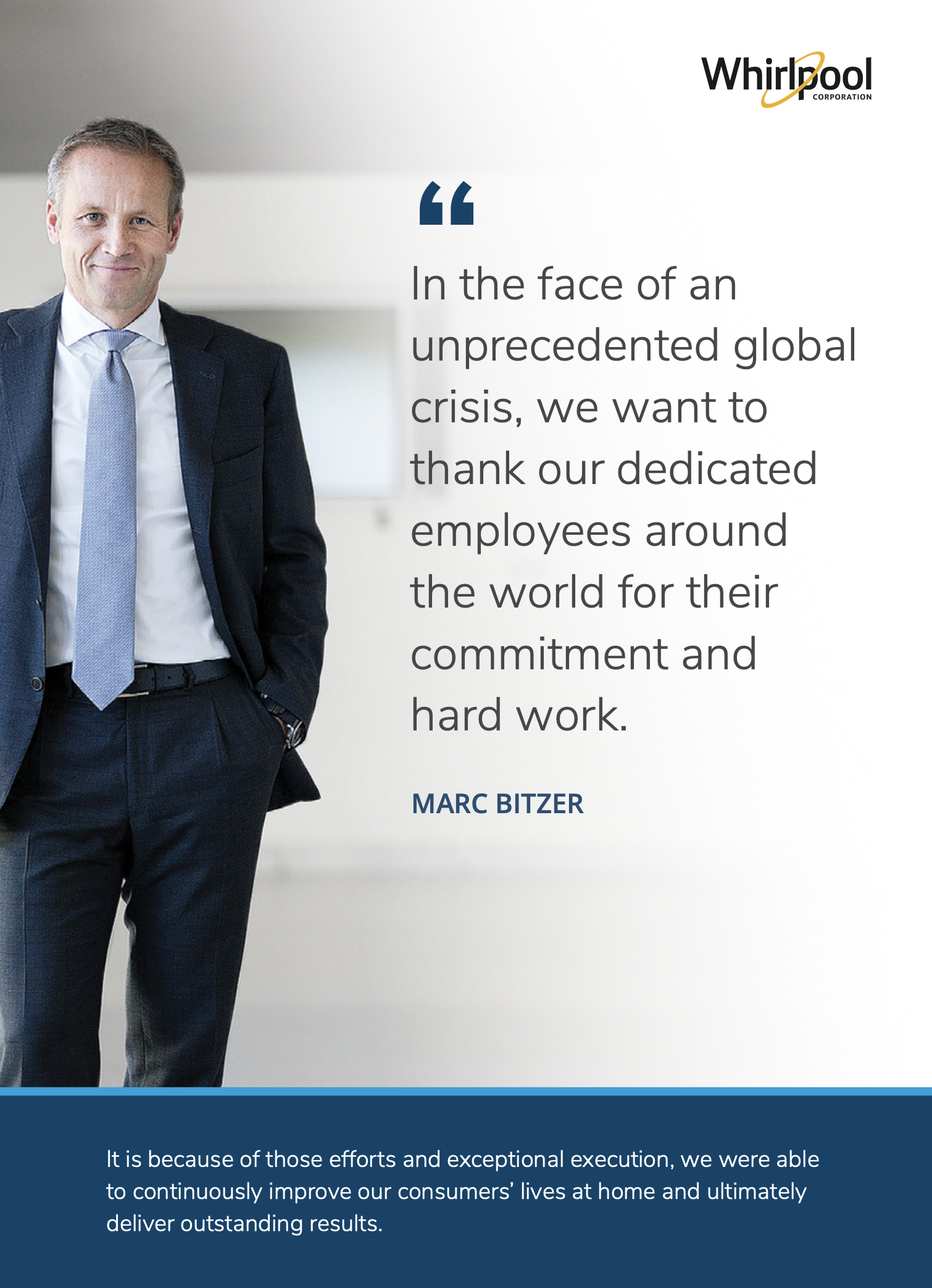 BLUE
Corporate awards
Government relations
Investor relations
Board of Directors and EC
Financial news
Technology
Company achievements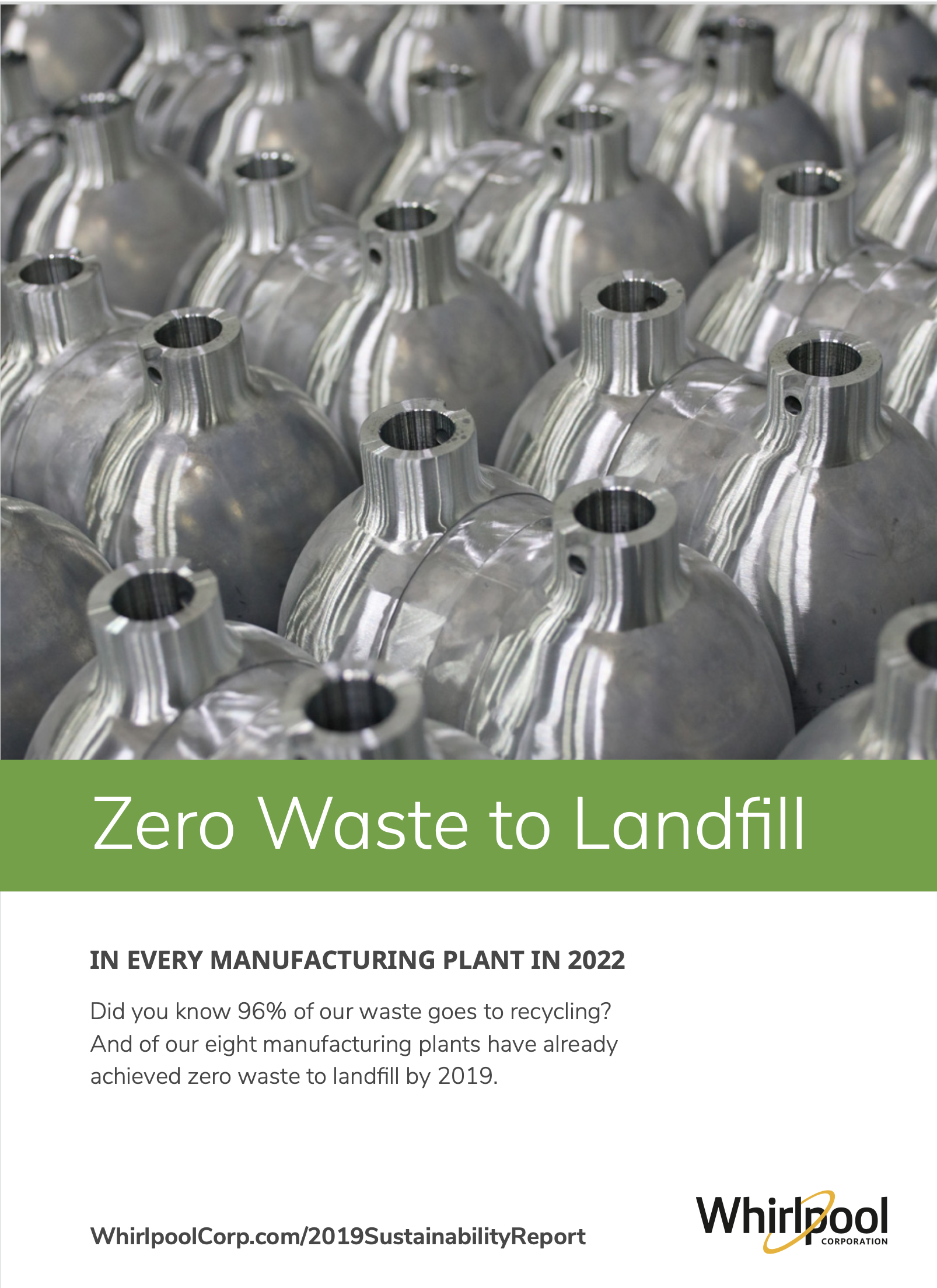 GREEN
Sustainability
Social responsibility
Volunteering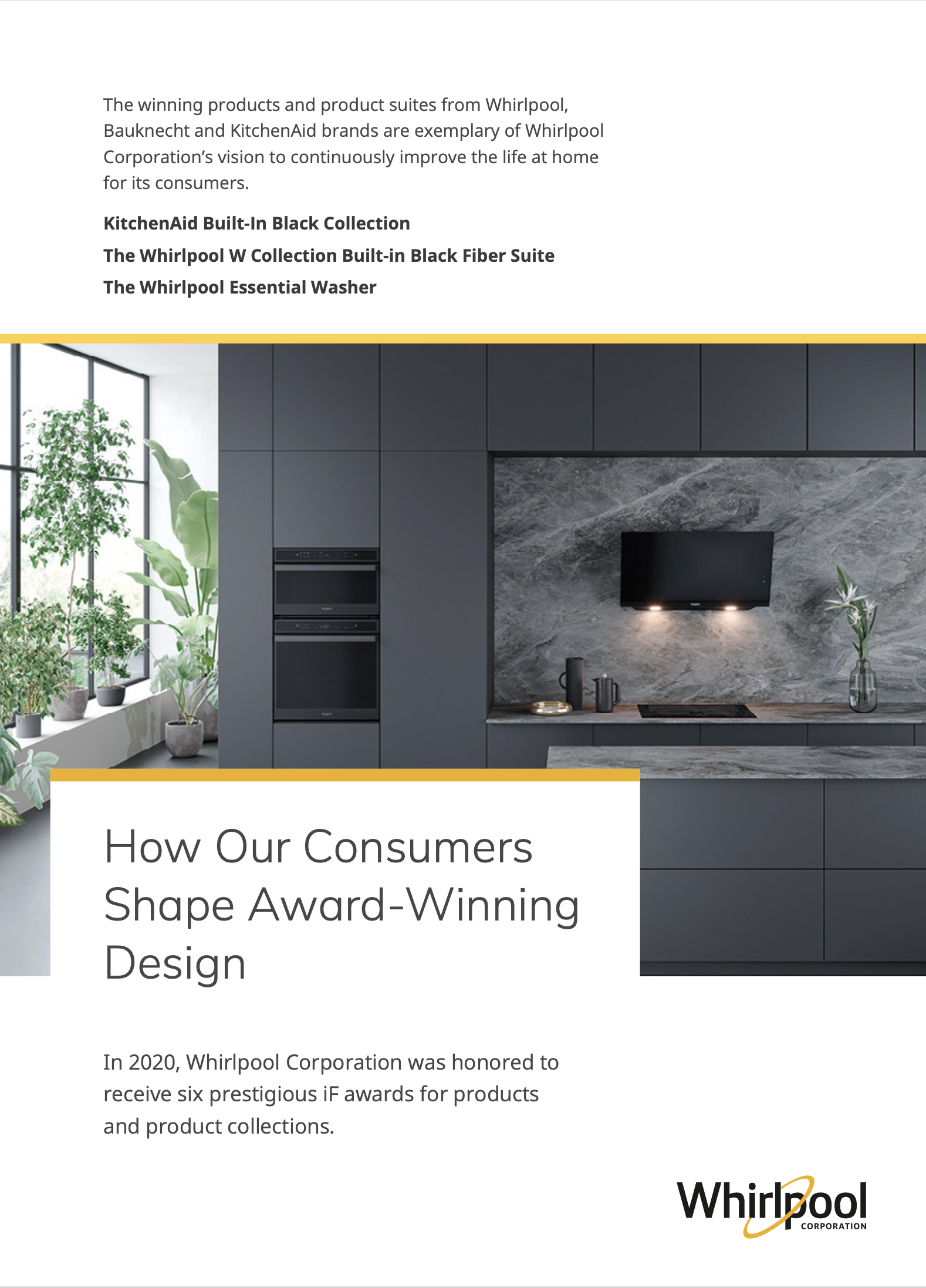 YELLOW
Insights
Home trends
Design
Collaborativve research
Products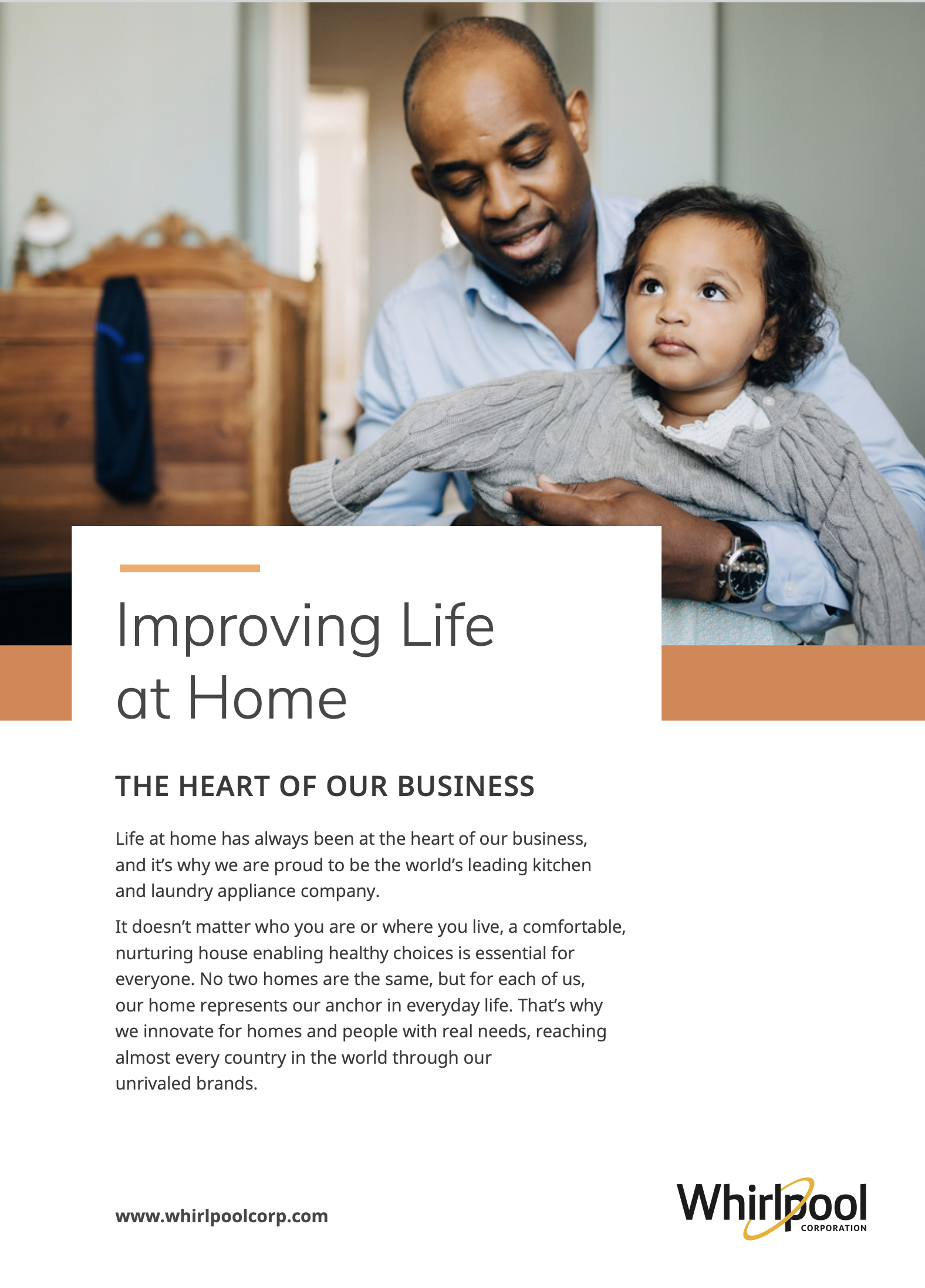 ORANGE
People-centric
Employee achievements
Engagement
Career development
People development
Inclusion & diversity