When selecting, shooting and commissioning photography, look for candid images featuring real people and situations to reinforce our brand attributes. Photos should show diversity in gender, ethnicity and age whenever possible; however, it should not feel forced.
Use photography featuring actual employees when possible. For subjects shot in workspaces, use clean, organized, presentable environments and employees unless it complements the story or the nature of the job dictates such.
If you are capturing an event such as an awards ceremony, capture the emotion of the moment vs. staging the team for a photo.
AUTHENTIC  Unposed and natural, candid images, real people and realistic situations, 'caught' in the moment.
TELLS A STORY  Maintains focus on the subject.
HAS PURPOSE  The image elevates the story, and the setting reinforces the plotline.
Photography to avoid
Do not use:
use corporate clichés, instead use realistic situations
obvious, generic or silly metaphors
staged photos of employees lined up for the camera, i.e. awards, large groups, etc.
Avoid applying graphic overlays, highly posed imagery, staged emotions and unnatural lighting.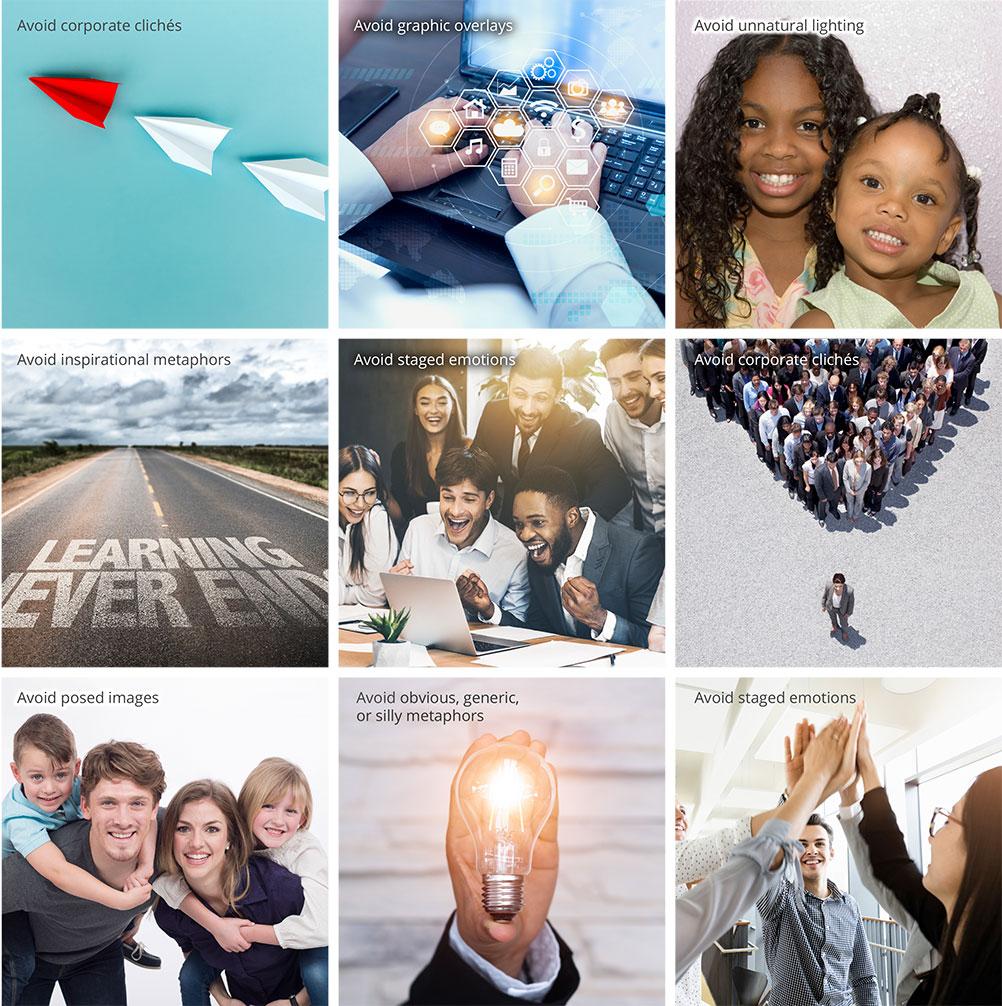 Corporate video should be genuine and use well-composed imagery to tell our stories. Videos should engage with audiences and capture the emotion behind improving life at home. Motion elements should be kept short and simple, uniform across all content and shouldn't detract from our messaging.
All corporate videos must follow the corporate brand style, colors, and fonts with approved intro and outros for corporate branding.
If you need the outro slide, Whirlpool Corp. employees with SSO may download it here.
If you need further information or files, to incorporate into your video, please submit your request here.